Residential Plumbing Service in Ann Arbor Michigan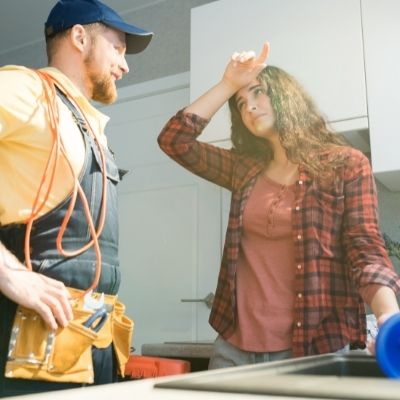 For most home owners the thought of a clogged drain or dripping faucet can become a nightmare. But it doesn't have to be. Here at A2 Plumbers we have professional plumbers on staff which can take care of your plumbing problems fast. From slow moving drains to dripping faucets we can repair all your plumbing issues. Give us a call today if you need plumbing service in Ann Arbor Michigan at (734) 291-0258.
We specialize in residential and commercial plumbing needs. We offer plumbing repairs as well as new construction plumbing services. Many of the common plumbing services we offer can help your plumbing and even make your home more energy efficient. Here are some of the plumbing services which we offer:
Water heater repair & installation
Tankless water heater repair & installation
Clogged drains and slow running drains
Sewer line clearing and cleaning
Leaking faucet repair or replacement
24 hour emergency service
And much more.
No matter what type of plumbing issue you have we can help. And if you need emergency plumbing service we can also help. Water pouring into your home can lead to all sorts of damage to your home. So if you need water damage repair or emergency plumbing service in Ann Arbor Michigan be sure to call us.
We Are Your Local Plumber in Ann Arbor Michigan
Having a local plumber in Ann Arbor Michigan ready to help is a huge advantage over large national franchises. We know the area, the weather, the permits and inspections that are needed. And the best part, we're part of this community. We've been here for decades and don't plan on going anywhere. When you need us, we're ready to help.
Our team of professional plumbers are knowledgeable in all the aspects of plumbing for the Ann Arbor Michigan area. We have fully licensed and insured master plumber on staff ready to help. Give us a call today for more details and get service for your plumbing issues in Ann Arbor Michigan at (734) 291-0258.