Reliable Sewer & Drain Cleaning Services in Ann Arbor Michigan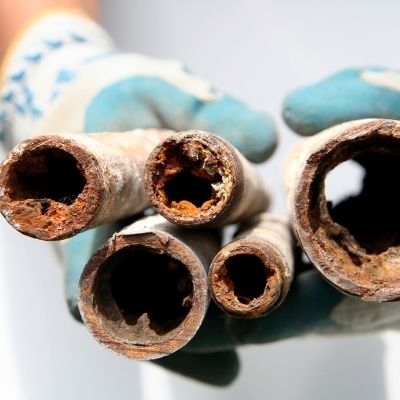 Has the drains in your home clogged or draining slowly? The problem may be a larger clog in your main sewer or drain line. Before you waste money on "drain cleaners" and other options, be sure to give us a call for sewer & drain cleaning. Our qualified plumbers will have your drains flowing freely quickly and at an affordable price.
We Do Sewer Cleaning & Drain Clearing Fast and Affordably
Many time problems can happen to your sewer or drain pipe which can happen over time. Things like roots from trees that slowly grow into the lines can cause problems that make the drain deteriorate over time. Sometimes home owners don't even realize their drains have problems until they eventually clog completely.
While there are several different methods of drain clearing available today we can offer some of the better methods. Sometimes clearing the drain is not enough. Getting a visual inspection of the sewer line and removing any type of obstruction is almost always advised. Otherwise you may need another round of clearing in just a short time. By calling us here at A2 Plumbers we make sure the sewer line is fully clearing and working properly.
Here at A2 Plumbers have the tools to ensure your drain clearing is done properly. We are fully licensed and insured in Michigan and ready to help wih your plumbing issues including drain cleaning in Ann Arbor Michigan.
So Just What is a Drain & Sewer Line Clearing?
Over time your sewer line can have buildup which can cause it to run slowly when draining. As the waste builds up over time the interior of the sewer line gets smaller and smaller. For most homes in Ann Arbor Michigan the sewer line is a lateral drain line leading to a larger drain pipe usually provided as a service by the city. For the most part the sewer line is the responsibility of the homeowner to keep this pipe maintained.
If you have a slow moving drain, having the sewer line cleared can help it flow better and you can prevent clogging of the sewer line as well. When you have it professionally cleared and cleaned by a qualified plumber such as A2 Plumbers, we'll also inspect the full sewer pipe and make sure it is cleared and not have any blockages.
There are many benefits to having your drain cleared. With a cleared sewer line you can enjoy faster draining showers where water doesn't puddle around your feet while you're taking a shower.You can also avoid problems that occur when you have a clogged drain. Water damage from overflowing fixtures can cause all sorts of problems. If you have a slow moving drain be sure to call A2 Plumbers today for drain clearing in Ann Arbor Michigan.